About us
dartalis was founded in 2001 with the mission of providing smart security solutions to our diverse client base including financial and public institutions as well as industrial, health and telecom entities.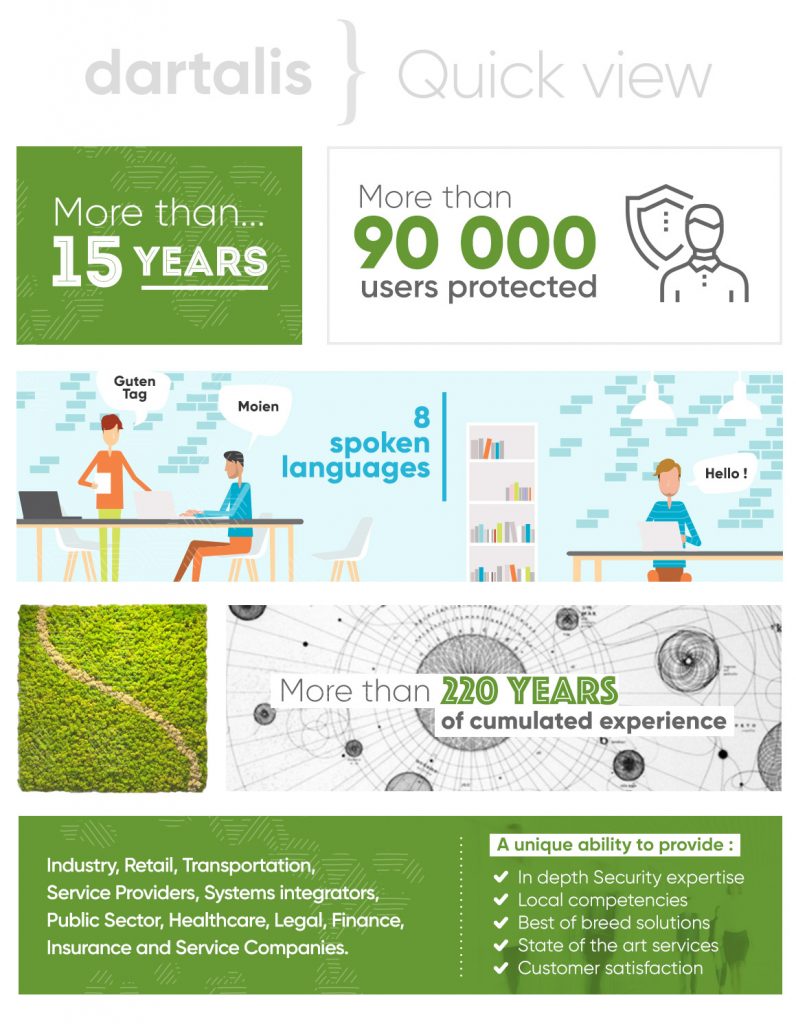 dartalis is a regional leader and an independent company focused on information security offering a wide array of services ensuring the protection of our clients' mission critical infrastructure. Committed to excellence in each undertaking, we help companies to achieve strategic IT and security goals by delivering, design advisory – technology integration – support and maintenance services, based on best practices and complying with standard and regulation constraints.
Our team has the tools, skills and experience to help you build, manage and maintain an effective and flexible enterprise security architecture.
We believe in the power of employees' diversity and respect their ingenuity that translate client expectations into reality and maintain us as a trendsetter. dartalis employees are the true differentiators having built a trusted partnership with our customers throughout the last 15 years.